Luxury Bioethanol-Panoramawandkamin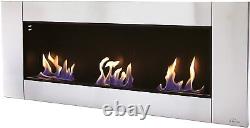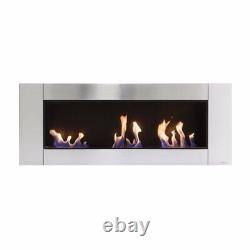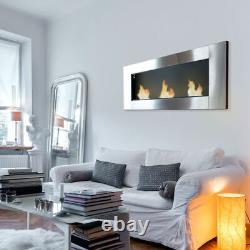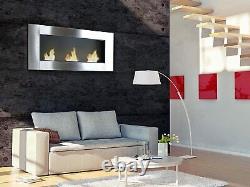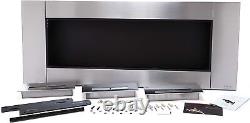 The description of this item has been automatically translated. Zeus panorama wall fireplace by Purline. With our high quality bio fireplace, certified according to CE (that the basic requirements for ensuring health, safety and environmental protection were complied with in the manufacture of the product and that it is a safe and high-quality product), Modern heating is being redefined by Purline. Have you thought about owning your own fireplace?
Thanks to Purline, it's very easy! We offer you the enjoyment of a real fire with real flames in your own living room without much expense or effort. Our bio fireplace not only has a modern design, which gives your living room a special flair. It works with liquid fuels of natural origin, which not only makes it very practical, but also particularly environmentally friendly.
There is no need for charcoal or an expensive built-in hood and is much more economical compared to conventional heating systems. Modern, cost-saving for your own house and high-quality material for ideal comfort. What more do you want? If you want to immediately enjoy a warm atmosphere, our bio fireplace is your product!
Due to its high performance of 6000 watts, you don't have to wait longer than 5 minutes to bring your room to the ideal temperature. Cleaning is also not a problem at all. Bio-fireplaces do not emit smoke because of the ecological fuel used, bioethanol. This means that annoying soot does not collect and leaves hardly any residue in the oven. They are also very easy to install.
Often these are delivered already assembled and, in the case of a wall-mounted fireplace, specially equipped to protect the walls. Real flames and an instant sense of warmth. Can be brought inside as well as outside. Stay clean, produce no smoke / ash. Independent of other energy sources such as gas and electricity. The liquid fuel for bio fireplaces only emits water vapor and this in small quantities. Capacity 3 x 1.2 L. Dimensions: W 136 x H 54 x D 19.5 cm. Stainless steel fuel element with ceramic wool.
The ceramic sponge extends the burning time by around 50% and makes it safer to use. Package weight 31.5 kg. Bioethanol fireplace 136x 54x19.5 cm. 3 x 1.2 L combustion tanks.
Slider for safe regulation of the combustion chamber and flame strength. Tool to regulate or extinguish the flame. There is no need for charcoal or an expensive built-in hood and is much mor. 6000 - 10,000 BTU.