Ethanol Fuel'BIOLA' Superior 48L Fuel. Next Day Delivery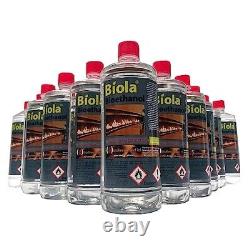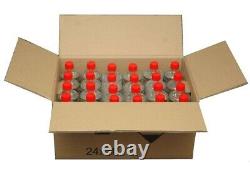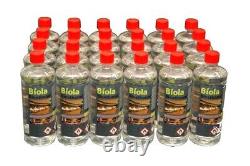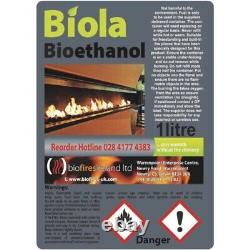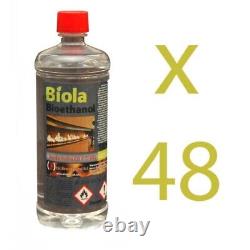 Premium quality, clean burning liquid bioethanol fuel for fireplaces. Biola is used throughout the UK and Ireland by thousands of satisfied users. Biola is 97% alcohol, this means our fuel burns longer and cleaner than most bioethanol fuels.
We supply fuel in recyclable 1Litre & 5L containers for indoor and outdoor bioethanol fires. Our 1Litre bottles can be easily stored. Perfect for apartments or home with little storage.
Our experienced staff in Biofires are on hand to answer any questions you may have. Biofires is a second-generation family run business. We have been working in the bioethanol fuel industry for over 20 years.
We love the advantages bioethanol brings and use bioethanol fires in our own homes and workplace. This excludes bioethanol fuel ordered on a weekend or bank holidays. Bioethanol liquid fuel will not be delivered on a bank holiday.
All tracking numbers are provided. Bioethanol is highly flammable and presents real danger when not used in direct compliance with the equipment. All warnings and instructions are provided on the bottles.