Bio ethanol fireplace wall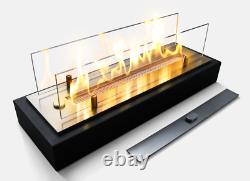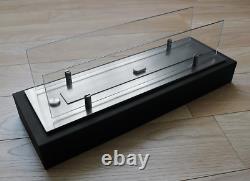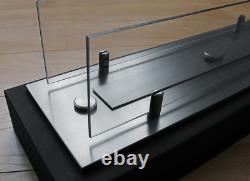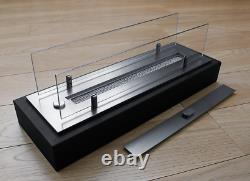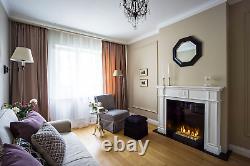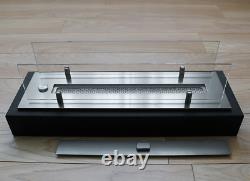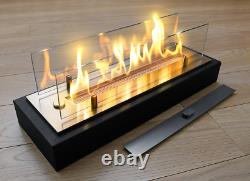 Narrow fuel block (width 150 mm) is designed as an insertion to not wide, made of non-combustible materials walls, niches, marble or stone portals. Characteristics of Alaid Style 300 fuel blocks. Outer casing - painted with several coats of black rich heat resistant paint for fireplaces. Inner compartment - designed to prevent fuel from boiling. Front panel - 6 mm thick steel, prevents metal deformation, high quality finish. Offset fuel filling point - convenient option that saves time refueling TB. You unscrew, insert funnel, fill fuel to a certain level, screw it and use. Inner filling - ceramic fibers with absorbent properties hold bioethanol, exclude pops, outbursts, prevent leakage of biofuel. Heat-resistant mesh - protects ceramic fibers from outdoor exposure. Working with ceramic fiber, the flame has a rich yellow color. Heat-resistant corrosion-resistant stainless steel is used. It is possible to extinguish the biofireplace at any time, leaving the biofuel inside the block.
Due to the fact that the flame arrestor lies outside the TB, it does not heat up, which minimizes the smell during extinguishing. High quality finish of the external and internal parts of the biokanal (the surface is ground on a special modern equipment).