Adam Genoa Fireplace in Pure White & Grey with Downlights & Colorado Bio Etha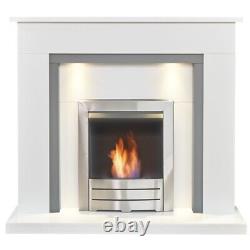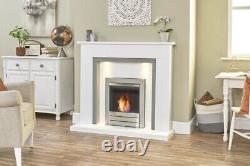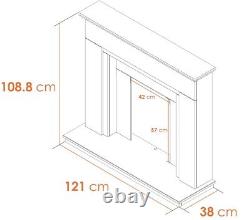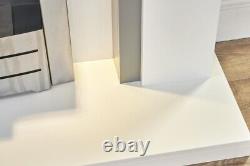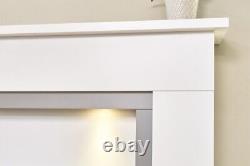 The Adam Genoa fireplace offers an attractive and modern focal point for your home with the pure white and grey finish and integrated LED downlights. The Adam Genoa is combined brilliantly with the Adam Colorado bio ethanol fire which has a brushed steel finish and is supplied with a stainless steel burner. The fire will provide a heat output of up to 3kW depending on the size of the aperture and has a huge capacity of 1.5ltrs for your bio ethanol fuel. Pure white & grey finish. Brushed steel bio ethanol fire.
Up to 3kW heat output & 1.5ltr burning capacity. Fireplace Features: Fireplace Colour: Pure white & grey Back Panel Colour: Pure white Hearth Colour: Pure white Downlights: Yes Installation: Flat wall fit Fully Assembled: No Fire Features: Fire Colour: Brushed steel Burner Colour: Stainless steel Heat Output: Up to 3kW depending on size of opening Fuel Type: Bio ethanol liquid only Burner Capacity: 1.5 litres Burning Time: 3 - 5 hours depending on size of opening Note: Not suitable with gel fuel.